Rental, sales and service of cranes
RENTAL
We have modern equipment for the most demanding projects. Our experience is the added value of each investment.
SALES
We offer tested equipment of proven manufacturers. We provide comprehensive services from consulting and installation to commissioning.
SERVICE
Our service technicians have years of experience and knowledge supported by training at the largest crane manufacturers. We work quickly and efficiently to ensure continuity of work.
WE AIM HIGH

We operate in the market of tower cranes for 20 years, providing services relation to the rental, sales and maintenance of tower cranes.
Our company, in addition to tower cranes, offers also mobile cranes, cargo and passenger lifts (elevators) and domestic transport.
We currently have:
146 tower cranes located in Poland, EU and

Scandinavian countries

,
6 mobile cranes, 40 to 350 tons,
11 construction cargo and passenger cranes,
3 transport sets,
Baskets for people transport,
Additional equipment: slings, radios, switchboards, traverses – a wide range of accessories for all types of tower cranes.
We are the exclusive distributor of TEREX in Poland
Rental, sales and service of cranes

Service and replacement parts
service, parts for all types of cranes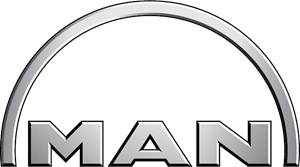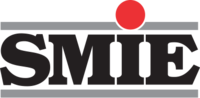 CORLEONIS S.A.
Kazimierska 150
84-230 Rumia
NIP: 588-215-80-64
REGON: 220155011
KRS: 0000957206
Address of the registered office
Corleonis Sp. z o.o. S.K.A.
Kazimierska 150
84-230 Rumia
(access from Żołnierzy I Dywizji Wojska Polskiego Street)
Promocje w zakresie realizacji projektów UE

Firma CORLEONIS Sp. z o.o. S.K.A. realizuje projekt dofinansowany z Funduszy Europejskich pt. "Wdrożenie kompleksowego oprogramowania informatycznego wraz z zakupem środków trwałych w celu rozpoczęcia świadczenia nowatorskiej usługi serwisowej, prowadzącej do zwiększenia potencjału przedsiębiorstwa CORLEONIS Sp. z o.o. S.K.A. z Rumi i jego ekspansji rynkowej na terenie Unii Europejskiej".
Celem projektu jest wdrożenie wyników prac B+R w postaci kompleksowego oprogramowania informatycznego o wysokim stopniu zaangażowania technologicznego wraz z nowatorską platformą zgłaszania awarii.
Rezultatem projektu będzie zaoferowanie odbiorcom innowacyjnej, dotychczas niedostępnej na rynku, kompleksowej usługi serwisowej, charakteryzującej się ekspresowym czasem wykonania. Poza tym wdrożony system zoptymalizuje procesy wpływające na jakość i konkurencyjność świadczonych usług. Efektem realizacji projektu będzie również zwiększenie potencjału przedsiębiorstwa, wzrost zatrudnienia oraz pozyskanie nowych rynków zbytu, początkowo w krajach europejskich, a docelowo także poza granicami kontynentu.
Wartość projektu: 1 026 681 PLN
Dofinansowanie projektu z UE: 409 003 PLN

CORLEONIS SP. Z O.O. S.K.A. ZREALIZOWAŁ PROJEKT:
"ZAKUP INNOWACYNEGO, SPECJALISTYCZNEGO ŻURAWIA WIEŻOWEGO PEINER SK415 CELEM ROZWINIĘCIA USŁUG DLA EUROPEJSKIEGO RYNKU BUDOWNICTWA ENERGETYCZNEGO I PRZEMYSŁOWEGO"
Projekt jest współfinansowany przez Unię Europejską z Europejskiego Funduszu Rozwoju Regionalnego w ramach Regionalnego Programu Operacyjnego dla Województwa Pomorskiego na lata 2007 – 2013